Wisconsin Digital Printing
If you want low-cost printing to achieve your marketing and informational objectives, Westphal Signs is the print shop you're looking for. We can provide you with top-tier products for all your printing needs through our Wisconsin digital printing. We ensure a high return on investment by delivering customizable designs and long-lasting items.
In comparison to offset printing, digital printing is less expensive and faster. This is typically used for equally low-volume and high-quality printing projects. Preparing plates will no longer be necessary, and ink consumption will be decreased because it will only be expelled on the exact areas to be printed.
All digital printing services that Westphal Signs offers are your best choice if you aim for affordable printed materials splashed with complementing colors and quick turnaround.
Call Westphal Signs at (920) 345-0102 for your Free Consultation with a Wisconsin Digital Printing expert!
Digital Printing for Marketing
Plateless digital printing makes adjustable data printing, as well as custom-made and on-demand products, simple. Our digital printing specialists can finish your marketing projects quickly and efficiently. This may be applicable for an upcoming event in which you need the printing done in a short time or for a personalized data on every page of your printed material. That doesn't stop there, for we can also fulfill a bulk purchase of promotional materials for you!
Our in-house graphic designers can create appealing and influential advertising materials using your brand personality and distinctive ideas. We offer all of the necessary equipment and expertise to help you accomplish the aimed conversion rate for your company's target market.
These are the digitally printed marketing materials we provide services with:
1. Brochures
2. Flyers
3. Rack Cards
4. Postcards
5. Catalogs
6. Posters
7. Mailings
8. Trade Show displays
9. Presentation folders
10. Banners
To optimize your marketing power, use any of these materials or combine two or more different types. Digital printing can create any number of marketing materials without losing quality or being late on deadlines; thus, the number of printables you'll need won't be an issue at all.
Digital Printing for Business
Alongside production, marketing is an important aspect of running a firm as well, which necessitates the use of printing services regularly. Branding is required for your packaging, bags, staff uniforms, and promotional goods. To keep your business functioning well, you'll need to print reports, manuals, contracts, and other valuable items.
Worry no more since Westphal Signs can handle all of your digital printing requirements, from informative to promotional. Our advanced manufacturing printing equipment, matched with high-quality substrates, can promise lasting and cost-effective outputs for every printing project.
The following are some of the digitally printed materials your business may need:
1. Business cards
2. Company profiles
3. Presentation folders
4. Annual reports
5. Sales reports
If you can't find the product or service you're looking for in the list, don't fret! All types of printing services may be offered by Westphal Signs. You simply need to call our hotline and let our printing experts assist you.
Digital Printing Services for You
Regardless of your budget or what you want to accomplish, Westphal Signs can accurately do it for you. Our custom digital printing services are designed to fit your specific needs while remaining within your intended amount of money to be utilized.
All of your suggestions are welcome as we work to produce the most appealing, sophisticated, and remarkable project for your printables. Westphal Signs is the print shop to call if you need engaging marketing materials or a conventional sales report bound in a resilient and simple manner.
Furthermore, we will aid in selecting the most suitable medium for your printing project based on relevant aspects such as your objective, target audience, length of use, etc.
Full-Service Print Shop
Westphal Signs is a reliable Wisconsin print company, with the greatest printing equipment and a staff of printing specialists who can materialize every corner of your demands with precision, punctuality, and ultimate ingenuity.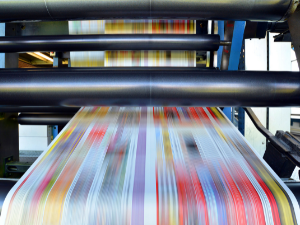 Our experts are capable of printing all of the official papers and marketing materials you require for your business or personal needs. We can print using different methods besides digital printing, which will be based on your preferences, budget, and desired style and permanency. With definite excellent quality, Westphal Signs can print anything you need, from brochures and calendars to staff uniforms and giveaways.
Other services we offer include screen printing, promotions, broad format printing, document-binding, and direct mailing. Whatever you want, know and believe that our team will be able to complete the whole project within your time and budget.
Let's Talk – Free Expert Digital Printing Consultation
You won't be disappointed with Westphal Signs's high-quality Wisconsin digital printing services that are also environmentally friendly, cost-effective, and offer fast product delivery.
You can just tell us what you want, and we'll take care of the rest. We have the best crew who are fully prepared and equipped to handle any printing task, ensuring your total satisfaction.
Call Westphal Signs at (920) 345-0102 for your Free Consultation with a Wisconsin Digital Printing expert!