Lebanon Apparel Printing
Have you heard of this creative and affordable technique to give your personnel an air of professionalism while emphasizing your brand? If not, it's time to see what Westphal Signs can offer with our greatly applauded WisconsWisin apparel printing.
We offer specialized services for the printing and sticking of apparel. With valuable pieces and comfortable attires that your employees and customers will fashion out daily, you can expand your marketing reach. We have printing equipment that can easily mark you with a business name and logo, no matter what you prefer—shirts, bags, hats, pants, or hoodies.
Our apparel printing service can supply everything your business needs, from promotional items to employee uniforms. Whichever industry you are in, we can print and embroider your logo, slogan, and other messages you want on your chosen apparel.
Call Westphal Signs at (920) 345-0102 for your Free Consultation with a Lebanon Apparel Printing expert!
T-Shirt Printing
One of our most popular products for apparel printing is T-shirts. We often manufacture them during exhibits and community events as workforce uniforms or as advertising items.
By wearing a uniform shirt with your name and your logo, your employees are more professional and sophisticated. It also helps your customers recognize your employees without difficulty, which is more beneficial for home service suppliers. The T-shirts on which we print are first-rate, and all of our printers are industrial-grade, ensuring that the design isn't easily dissolved.
T-shirts are comfortable to wear, so they are the best option as promotional items. Since we assist in designing your items to maximize their effect, your prospective customers or employees will be happy to wear your shirt and market your brand easily.
Our printing service can take your design to a pedestal and turn your normal apparel into an alluring commercial investment.
Embroidered Logos
Screen printing creates lasting and high-resolution prints on your clothing. But did you know that embroidered ones can do a higher level of magic?
Embroidery machines at Westphal Signs are top-of-the-range that can insert your logo and company name on various materials such as ball caps, shirts, or even backpacks. Embroidery creates a far more long-lasting and bursting design which makes the final product more attractive and durable.
Enhance the value of your brand with today's high-quality embroidered products for your employees and potential patrons!
Call Westphal Signs at (920) 345-0102 for your Free Consultation with a Lebanon Apparel Printing expert!
Promotional Item Printing
Our company offers custom promotional items of various types imaginable. So far, T-shirts are one of the most economical options. It is easier to print and adapted to nearly any target market group. We can even support you in creating your brand's greatest design, which will make your shirt more extraordinary and appealing.
Our Lebanon printing service offers you various promotional items other than t-shirts. We can guide you into which item works well with your target market and take your budget and advertising objectives into account.
The following are among other promotional items we can deliver:
1. Apparel (shirts, jackets, hoodies, etc.)
2. Drinkware (bottles, mugs, flasks, etc.)
3. Facemasks
4. Hand sanitizers
5. Office supplies (journals, planners, calendars, pens, sticky notes, etc.)
Purely on the basis of the kind of promotional item, Westphal Signs is devoted to delivering high-quality products at reasonable prices and tight schedules!
Full-Service Printing Company
An anticipated outcome in working with us is being astounded at our proficient work and industrial printing equipment—all while ensuring your investment in apparel printing results will produce a high profit.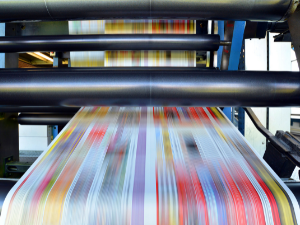 Our professional team guarantees that all the details meet your qualifications, from the design and material selection to the tangible printing process, and that the quality of the product is based on the uppermost standards in the industry.
We also print the following in addition to printing apparel:
1. Large-format banner printing
2. Mailing services
3. Digital printing
4. Graphic design
5. Color or black and white printing
6. Color or black and white copying
7. Business cards
8. Letterhead
9. Brochures
10. Postcards
11. Calendars
12. Notepads
13. Table covers and runners
14. Book Binding
We are the unsurpassed Lebanon printing company. So if you need to print bandages, embroider your logo on a ballcap, or tie an important document together, come to us now!
Let's Talk – Free Consultation Today
Your employees deserve high-quality apparel that can promote your business without making them look ordinary. We ensure to maintain professionalism at all costs, on promotional items whether for a forthcoming event or exhibit. The smartest solution you've been waiting for might be our printing service!
We will hear you out and begin to plan your printing project while fully considering your financial plan and your marketing objectives.
Call Westphal Signs at (920) 345-0102 for your Free Consultation with a Lebanon Apparel Printing expert!