Saint Nazianz Post & Panel Signs
View Sign Gallery
Versatile, attractive, and cost-effective, post and panel signs are popular with many business types for promoting your brand and business to potential clients and established customers. Actively promote your unique products and services with promotional panel signs, especially when well-conceptualized by a professional sign company, like Westphal Signs.
Local post and panel signs experts, we work hard to deliver you signage that are in-line with your marketing and promotion efforts. All of our custom post and panel signs are designed with your specific needs in mind and are custom produced, based on your preferred shape, size, and materials. Attract new customers, encourage return shoppers, and boost brand recognition with eye-catching post and panel signs!
We handle every aspect of your Saint Nazianz post and panel sign system, and, will replace panels or elements on existing commercial signage. When you need an experienced, reliable local signage partner, Westphal Signs delivers the perfect signs, graphics, and wraps for you.
Call Westphal Signs today at (920) 345-0102 for your Free Consultation!
Effective Wayfinding and Directional Signs
Easily assist people who are unfamiliar with your facility by helping them find their way. Post and panel signs support navigation for many company types.
Built for visibility, post and panel signs have become the easiest, most affordable way to help your customers and guests identify and locate the areas of your facility they require or desire. We fully understand the basics of effective wayfinding design. We deliver highly engaging post and panel signs using your unique branding elements and dynamic shapes and sizes to craft efficient wayfinding and navigation signage. Custom wayfinding post and panel signs point customers right in your direction.
Signs That Showcase Your Brand
Reassure returning visitors and new customers that they came to the right area. More cost-efficient than a marble monument sign but giving the same feeling, post and panel signs are an excellent choice for getting your business and brand noticed.
With a variety of options for type, material, size, shape, color, and location, post and panel signs entice new customers and support your brand messaging at the same time. Westphal Signs delivers attractive, branded signs and graphics to build your brand awareness. Our experts offer unique post and panel sign options, for instance, carved or sandblasted wood signs, curved or flat aluminum sign panels, pvc posts and panels, lighted or cabinet sign panels, and many more.
We know that business identification signs are most often fixed structures, this is why our products are durable, so we can deliver the best solution for your business signage needs.
Low-Cost Outdoor Signs
For Saint Nazianz, WI businesses who prefer less permanent outdoor signs, post and panel signs may be the right choice for your specific goals. Westphal Signs supplies several cost-effective versions such as PVC signage with custom printed graphics. These elements are typically less expensive than their metal counterparts. They still do the job and can stand against the weather far better than wood post signs.
Custom post and panel signs are a common choice for real estate promotion, special events, construction site identification, and other areas where signage is changed or replaced more frequently.
Full-Service Sign Company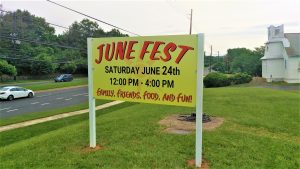 We design the correct sign and graphic solutions for your unique brand needs. This is why the specific signage services we offer can be tailored according to your preferred timeframe, market, and budget.
With a trustworthy team of signage specialists, Westphal Signs assists you throughout the total undertaking. From concept to custom design, creation, placement, and skilled sign installation, we handle everything. When you must have signage that is finished correctly and delivered right on time, the best choice is Saint Nazianz sign company, Westphal Signs.
Free Post and Panel Signs Consultation
Draw new attention to your brand and business with impactful, high-impact sign elements like professional post and panel signs by Westphal Signs! Taking care of your entire signage project, we supply brand focused and promotional sign and graphic components that assist with supporting your business objectives.
Call Westphal Signs today at (920) 345-0102 for your Free Consultation with a Post and Panel Signs Expert!