Washington County Print Shop
Every business will always need printing services. From printing internal documents to producing marketing materials in bulk, a trusted print shop is an invaluable part of your overall business management.
Westphal Signs is a leading Washington County print shop that accommodates all businesses across every industry. We do everything from printing, copying, binding, and even launching direct mail campaigns. Whether you need to print and bind annual reports or you need wide-format banners and business cards as soon as possible, our team can always deliver quality results.
Equipped with top-tier printing machines, we offer all types of printing services like screen printing, digital printing, promotional items printing, graphic design, and even direct mailing. Don't hesitate to call us whenever you need these and more!
Call Westphal Signs today at (920) 345-0102 for your Free Consultation with a Washington County Printing expert!
Digital Printing for You
If you need customized printed materials delivered at a quick turnaround, we mostly utilize digital printing. This method does not only offer superior print quality but will also save you money by eliminating the need for plates.
Digital printing is ideal for low-quantity yet high-quality production but will also prove beneficial when it comes to bulk printing procedures.
Westphal Signs guarantees show
stopping graphic designs through our digital printing service. Aside from ensuring they have consistently high quality, we can also change your design elements in every printed piece without stopping or slowing down the process—also known as variable data printing. More importantly, a lesser carbon footprint will be emitted through digital printing.
Anytime you need calendars, business cards, brochures, employee manuals, or just about any other marketing material and vital business documents, call Westphal Signs and acquire our digital printing service as soon as possible!
One-Stop Print Shop for Your Business
Our team of printing experts is skilled and equipped to cater to all of your printing needs. No matter what type or size of business you run, we can always produce high-quality products that will help achieve your marketing or communication goals. From graphic design and digital printing to apparel printing and direct mailing, Westphal Signs offers everything your business may need!
Whether you need to print standard documents, copy some reports, or bind your new marketing material, our printing equipment and premium substrates are guaranteed to meet your expectations—aesthetics and functionality considered. You can trust that the details and resolution of the final printed graphics will please you and your intended recipient or audience as well.
Printed shirts for your employee uniforms? Wide-format banners for showstopping outdoor advertising? Direct mails for higher conversion rates? Don't waste time and work with the best Washington County print shop today.
Call Westphal Signs and get your printing project started!
Graphic Design Specialists
No printed marketing tool will give you great returns without an attractive and compelling graphic design. All details should be put together in a way that best appeals to your specific target market, making them view your business in a better light as you emphasize the benefits of acquiring your products or services.
At Westphal Signs, you'll work with professional graphic designers experienced in creating all types of printables you can imagine. From advertising tools like brochures, banners, posters, and promotional items to ordinary documents that need a special touch upon binding, our designers won't fail in giving you an aesthetically pleasing printable.
We will combine all your branding elements with your advertising message in the most high-impact way possible. Whether you want personalized direct mails or branded merch for your next big event, trust that our high-resolution graphics will boost your brand's appeal and increase your traffic and sales.
Book Binding Services
Westphal Signs is also skilled when it comes to binding all types of printed material.
We offer binding services for marketing printables and other important documents you need to present to your employees, investors, or customers. If you don't want to risk losing your pages or getting them out of order, invest in our binding service and have a professional-looking bound material.
Regardless of your desired look or functionality, we can execute the most appropriate binding technique for your specific printable. Some of our binding styles include saddle-stitch binding, wire-o binding, spiral binding, three-ring binding, perfect binding, lay-flat binding, and PUR-glued binding.
Banners and Signs
Among our most popular products are signs and banners. And as a full-service Washington County print shop, we make sure that we can effectively customize each of them based on our client's specific business personality, brand elements, marketing goals, target market, location, duration of signage usage, and budget.
Aside from industrial-grade printing equipment, Westphal Signs also utilizes a complete selection of no less than top-tier substrates. This way, we can ensure that we're providing you with durable products regardless of the type of material you prefer. Even better, we can produce signs and banners of all shapes and sizes!
Our team also specializes in creating beautiful decals you can use for window graphics and wall murals. We can deliver them in large formats, specific cuts, or medium-sized graphics.
Promotional Items Printing
Committed to helping you reach your marketing goals, Westphal Signs also offers promotional items printing. This is a cost-effective way of widening your marketing reach and ensuring a higher conversion rate.
Our comprehensive selection of promotional items consists of every item that will best appeal to any specific group of a target market. Your choices include everyday items like facemasks, sanitizer bottles, and shirts, as well as office supplies such as pens, notepads, calendars, and other items with which you can print your name, logo, or slogan.
We have professional graphic designers who will help create a compelling design that will be printed with high resolution. Westphal Signs guarantees that if you get your promotional items from us, your potential customers and employees will gladly use and look at them every day—making your brand more memorable!
Direct Mailing Services
Launching your direct mail campaign is also made easy with experts at Westphal Signs. We can provide you with striking designs for both your envelopes and actual marketing tools. The goal is to present your brand in the best possible way, making your mail attractive and compelling enough to let your potential customers see the benefits of doing business with you.
Direct mailing allows you to reach your target market in their respective homes. As you give them something tangible and personalized that reminds them of your brand, they'll see you from a better perspective and you will have a higher conversion rate.
More importantly, our direct mail experts will personally ensure that you have a promising mailing list. Rest assured that your mails will reach the people who are both interested in your products/services and live close enough to actually visit your establishment.
Full-Service Printing Company
If you're looking for someone who can meet all your printing needs, Westphal Signs is the best Treasure, FL print shop that you can find. From industrial-grade printing machines to high-quality substrates and graphic design, our team is capable of doing all your printing projects with efficiency and on-point details.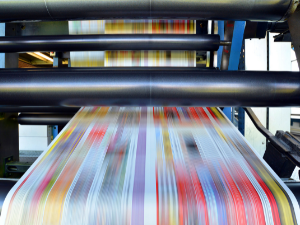 We provide various services, including designing, binding, printing, copying, and direct mailing. Westphal Signs is only composed of experienced professionals, so rest assured that we will render high-quality service from beginning till the end.
Between simple enhancements on your graphic designs and complete management of your entire printing project, we will ensure that every dollar you spend will be worthwhile. Accuracy, quickness, and excellent customer assistance—all of these and more can be found at Westphal Signs!
Whenever you need our service, call us as soon as possible. We will always provide you with long-lasting products that fit your design preferences, marketing goals, and budget.
Our Commitment to You
From start to finish, we will ensure that every action that we take will put your interest forward. We will guide you as you plan for your specific project and choose the best material, design, and printing method.
If ever you're still on the fence about acquiring our service, give us a call. We will gladly listen to your needs and offer reasonably priced solutions.
Call Westphal Signs today at (920) 345-0102 for your Free Consultation with a Washington County Printing expert!