Pine River Postcard Printing
Create better connections with your business clients or loved ones with special Pine River postcard printing services from Westphal Signs.
In the commercial field, postcards are one of the best mediums to use to reach your target market as they send off a specialized feeling to customers. On the other hand, postcards are also one of the most intimate ways to interact with your loved ones from a distance.
Westphal Signs is a leading provider of Pine River postcard printing services, and we are your best option in creating and managing your commercial or personal postcards. We know the importance of the quality of your print products in order to successfully carry out their functions. Rest assured that the postcards that we'll create for you will be at their peak quality in design, material, and durability.
We aim to perfectly capture the brand or design that you want. We can even have them mailed to your target destination. Everything you need is in one company, Westphal Signs.
Call Westphal Signs today at (920) 345-0102 for your Free Consultation with a Pine River Postcard Printing expert!
What Our Postcards Can Do For You
Personal Use
Before instant messaging via the internet became a thing, postcards were one of the best ways to communicate with loved ones from faraway locations. Postcards are used by friends and families to share stories and update each other's lives in an intimate way despite being miles apart.
You can tell us every design, material, content, or modification you need for your postcards, and we'll be able to create it exactly how you want it. From special envelopes to paper types, we are here to create your personalized postcards, even for educational or organizational usage. You can also check our catalog of postcard examples for inspiration.
Business Marketing
Not every person is regularly linked to the internet or other advertisements of the outside world. There are potential customers of any industry who will still appreciate postcards more than the fast-paced marketing tools. These postcard ads allow people to feel appreciated and targeted, making them want to provide more time to listen to what a company has to offer.
On the more technical side, postcards make great advertisements because, apart from being lightweight and affordable, they are also very easy to digest compared to more complicated prints like brochures and pamphlets.
Westphal Signs has all the tools and knowledge to create any form of postcard for your business. Whether you have an existing design template in mind or you need a professional's input, we are here to supply all your needs.
Top-Notch Printing and Mailing Services
From printing your postcards to delivering them directly to your family, friends, or even your full set of clients: just send us your mailing list, and we'll make sure that they receive your prints properly. Our company also offers professional help in creating targeted mailing lists for businesses that need to have a better client base.
We aim to provide a smooth process for all our clients in getting their aspired print products. We are confident that we can provide you with the best products the industry can offer without hurting your budget.
Full-Service Printing Company
On top of our Pine River postcard printing services, Westphal Signs offers a very wide range of print and graphics products and services.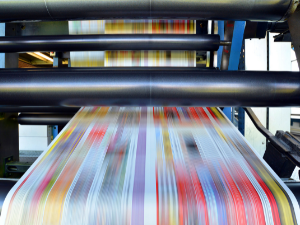 Rest assured that everything we provide is delivered at their peak quality managed by professional experts of the graphics industry. We provide our clients with full control over the quality and the processes of our projects to ensure that they will be fully satisfied with the final outputs.
Here's the rest of the printing and design services that we offer:
1. Black and white or colored printing
2. Digital printing
3. Graphic design
4. Business cards
5. Brochures
6. Posters
7. Flyers
8. Envelopes and letterheads
9. Calendars
10. Forms
11. Banners
12. Mailing services
We are ready to provide everything you need from the print industry, including large-format printing, custom printing, and bulk printing services. Just tell us your goals, and we'll provide all the advice and services you need to achieve them.
Let's Talk – Free Consultation
Are you interested in our services? Just call us today, and we'll be ready to answer all your questions and concerns about postcards, print services, and the graphics and signage industry.
Westphal Signs is a top-notch Pine River postcard printing company ready to provide our high-quality print materials and services for your company or personal use. Just let us know what you need, and we can even provide our professional recommendations to achieve your goals in the best ways possible.
Call Westphal Signs today at (920) 345-0102 for your Free Consultation with a Pine River Postcard Printing expert!