Watertown Direct Mail
Installing signage and posting ads online are equally effective in gaining more sales and traffic. However, in order to reach more potential customers, sending personalized marketing tools to their homes will be a worthwhile investment that promises a higher conversion rate.
Westphal Signs provides Watertown direct mail services for all kinds of businesses. We have designers who specialize in making your mail as eye-catching and impactful as possible. The goal is to make your mail impossible to miss and get an actual response within a short period.
More importantly, we will personally manage the making of your target mailing list. This way, your campaign will reach people who have a greater chance of becoming your new and regular customers.
So if you're looking for a surefire way of increasing your traction, discover all the options and benefits available to you with direct mail campaigns!
Call Westphal Signs at (920) 345-0102 for your Free Consultation with a Watertown Direct Mail expert!
Direct Mailing Products
As the name suggests, direct mailing means sending marketing materials directly to your potential customers' homes. This gives you the opportunity to completely win them over with compelling advertising tools that will highlight all of your business' best selling points.
Westphal Signs can provide you with direct mailing products that will make your marketing campaign a certified success. Each of our designers is skilled in putting together a direct mail that is not only attractive but is also user-friendly and cost-efficient.
Some of our direct mailing products include:
1. Brochures
2. Catalogs
3. Postcards
4. Sales letters
5. Newsletters
6. Political mails
7. Flyers
Whichever you choose, we will customize each of your products to make the most out of your mail investment. From oversized envelopes printed with your potential customer's name to full-color printable that emphasizes your product's/service's unique advantage, we can creatively incorporate every applicable design and generate a higher conversion rate.
Direct Mail Targeting
With direct mail, you will be reaching out to specific people that you believe will be interested in what you offer. This is in contrast to installing signs and posting ads that are made accessible to the public, regardless of whether or not they need your product/service.
If done right, direct mail will certainly give you better marketing results in just a short period!
With Westphal Signs, you will be personally assisted by marketing experts in creating a target mailing list. Based on your needs and available data, we can make this list from either your existing records of customers or through the EDDM program.
EDDM or Every Door Direct Mail is a program initiated by the US Postal Service in order to help small businesses in terms of marketing. EDDM allows you to narrow down your mail recipients into people interested in your business and who live within the nearby neighborhoods. This way, you can ensure that they have the intent and access to visit your establishment.
Even better, EDDM reduces the postal rate you have to pay—allowing you to launch a solid marketing campaign without the need to break your budget!
Full-Service Print Shop
At Westphal Signs, we ensure that our Watertown direct mail service will be customized for your specific goal, needs, and budget. Our promotional materials are guaranteed to have a high quality, especially when it comes to their personalized aspect that will make your business more appealing than ever.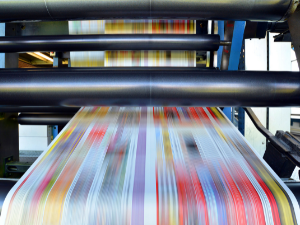 From your envelopes to the actual material where your advertising message, location, and contact details will be printed, our team will work with great attention to detail. We will create fabulous, compelling designs and deliver them directly to your potential customers in the most efficient way possible.
More importantly, as a full-service printing company, Westphal Signs also offers design, copying, binding, and all other printing services and products that you need. Rest assured that from your entire direct mail campaign to other business printing needs, our team can give you the best solution at a quick turnaround.
Included in our direct mail services are the following:
1. Folding
2. Inserting
3. Collating
4. Gathering
5. Sealing
6. Labeling
7. ZIP code sorting
8. Standard/bulk mail
9. Delivery to post office
10. Database management
If you decide to work with us, rest assured that all your marketing materials will have the perfect details to reinforce your brand and highlight your unique products or services. Even better, our designers and marketing experts will ensure that your mail will best compel your specific group of potential customers.
Let's Talk – Free Direct Mailing Consultation
Launching a direct mail campaign is a marketing strategy that promises a high conversion rate—but only with the right partner, that is. If you want to ensure that your mail is designed and sent in the most attractive and efficient way possible, look no further than Westphal Signs.
Our direct mail experts will not only provide you with creative and high-impact mail but will also help you identify the most viable recipients for your mails. With our Watertown print company, you only have to tell us your goals, and you can just sit back and wait for the boost of your traffic and average ticket!
Call Westphal Signs at (920) 345-0102 for your Free Consultation with a Watertown Direct Mail expert!