Sheboygan Falls Graphic Design
If you want to ensure that your branded signs and prints are effective in communicating your message to your target audience, you must ensure that their design and content are strategically produced.
At Westphal Signs, we don't just create generic visual materials. We are a group of graphic experts dedicated to making sure our clients get professionally designed materials that can effectively do their intended purpose, whether it's to make the public remember the brand or entice people to purchase the business's products.
We are committed to providing Sheboygan Falls graphic design services that can satisfy your expectations and make effective signs and print products. We are ready to work around your existing designs or create new models for you from scratch if necessary.
Any materials, specifications, or intended purpose you have for your sign and print products, our experts will make sure that they are designed to perfectly match your needs and goals. Westphal Signs is your best choice for getting top-quality Sheboygan Falls graphic design services.
Call Westphal Signs today at (920) 345-0102 for your Free Consultation with a Sheboygan Falls Graphic Design expert!
Logo Design
Logos are arguably the most important design in any business. They are the central image of any company, organization, movement, or group, creating the first impression and dictating the overall personality and characteristics of the institution. With Westphal Signs, rest assured that the logo we'll create or improve for your company would be effective, well-thought, and powerful.
We can help you build your brand to create a new logo from scratch or develop an already existing design. Just tell us all the important details we need, such as your preferences, creative vision, main branding elements, guidelines, budget, and the like. We will begin conceptualizing the best possible designs with you as soon as possible.
Business Branding
An effective brand effectively stems from the logo and onto the other visual elements associated with the business. It is vital that all the images, texts, and other visual aspects of your brand are consistent with each other as much as possible.
The more your target audience gets exposed to your brand, the more they develop a connection to it, leading your business closer and more familiar to the public. They will grow to easily notice, purchase, and trust your brand whenever they see it. Also, they will more likely have a better reception towards your advertisements because they already have a connection with your brand.
You need top-quality designers to help you create a full set of visual materials that is completely coherent with your brand. Westphal Signs is here to help you build that system.
Custom Signs and Banners
You might think that by just having a regular sign that states your company name, you can already have an effective marketing situation. But generic signs and banners can only take you so far. You need visual tools that can help you stand out from your competition.
As a leading provider of Sheboygan Falls graphic design services, Westphal Signs has highly experienced experts who can turn your business brand, no matter how simple it may be, into a visual identity that can effectively represent your products and services. Whatever signage product you want, whether they are made of canvas, vinyl, plastic, or stone, we'll make sure that they are effective in enticing your target market to try out what you can offer.
Your key branding elements, such as your logos, taglines, company name, and other branded images will be seamlessly integrated into your custom signs and banners. Expect to have a professional and effective environment with these strategically designed graphic elements tailored to your business.
Your Designs, Perfected
At Westphal Signs, we believe that no two businesses have the same needs, goals, and identities. We are delighted to work with each of our clients because we know that each business is unique and has something special to offer. We enjoy the business of perfecting designs specific only to one special establishment.
We are committed to bringing out the best in your designs and incorporating them effectively into any visual product that you order from us. As your leading Sheboygan Falls graphic design company, we guarantee that we will perfectly design your graphics in the best way that they can represent your company.
If you need help finding the best materials, designs, and other specifications for your graphics, our experts are always ready to provide their professional recommendations.
Full-Service Print Shop
As a top Sheboygan Falls graphic design company, we are fully capable of creating industry-quality prints and graphics for any type of purpose. We make sure they are produced at the best resolutions and match the material they will be printed on.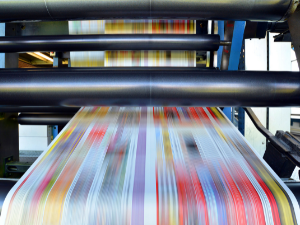 On top of our professional design services, we also have the facilities needed in creating print products and signage, including banners, brochures, flyers, storefront signs, and even promotional materials. Just tell us your budget, and we'll offer you the best that the graphics industry can offer.
Everything you need is in one company. From creating highly effective logos to printing them on a wide range of materials and sign products, Westphal Signs is your top choice for all your graphics needs.
Let's Talk – Free Graphic Design Consultation
If you're searching for a professional-looking design that can effectively communicate your message to your target market, Westphal Signs is your best option. We look forward to hearing all about your design projects and needs. We can't wait to begin collaborating with you to create the best possible visual products to boost your company to new heights.
We are always ready to provide our expert recommendations whenever you're having a hard time figuring out the best materials, specifications, and products you want for your company.
Call Westphal Signs today at (920) 345-0102 for your Free Consultation with a Sheboygan Falls Graphic Design expert!